The Powerhouse
Behind Prettyology
Julie Michaud, PAAM, CPCP, CEO
With over 30 years in the business, this award-winning beauty guru skyrocketed from doing makeup for the stars in New York, Paris and Boston, to opening her first makeup studio in 1998, and eventually founding Prettyology, Boston's first beauty lab focused on the natural beauty of the face. This creative CEO continues to run her custom-built beauty lab now at Mills58—a destination location on the North Shore—along with a Pop-up Brow Bar on Newbury Street in Boston.
Credentials
Platinum Member of the American Academy for Micropigmentation (PAAM)
Lifetime Member of The Society of Permanent Cosmetic Professionals
Certified Permanent Cosmetic Professional (CPCP)
Licensed Permanent Makeup Practitioner by the Peabody Board of Health
3D Areola Micropigmentation Certified
Tattoo Removal Certified
Massachusetts Licensed Cosmetologist
Ten-time "Best of Boston" Eyebrow Design award winner
Fluent in French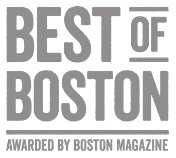 JULIE MICHAUD | pretty visionary
Born to beautify the world, Julie recognized her mission at a young age and wasted no time finding fun and fashion. By her early 20's she was on the fast track to a promising career, moving to New York City and finding herself in the hub of fashion and glamour. She thrived during this life-defining time, and it was in New York City that Julie began to discover her own unique style and began to develop her artist's eye.
Fluent in French and Fashion, Julie flew back and forth to Paris doing makeup on exotic photo shoots with big names and supermodels. She followed her bliss on these brave adventures, and every job along the way was an opportunity to learn and grow. She developed her eye for clean, classic lines and timeless beauty until she had a pretty epiphany — Beauty can be and should be simple. It's healthy skin, groomed brows and the right touch of makeup that creates a healthy glow. It's playing up your best features and having fun while you're doing it.
Prettyology became the embodiment of Julie's mission. Every corner of the Prettyology Brow Bar and Beauty lab is infused with enchantment. The space itself is a gorgeous creation, as if Julie's inspiration breathed life into the pages of her book of intentions.
If Prettyology is Julie's dream realized, then Prettyology Academy is Julie's dream shared. Julie has been a role model and mentor to her team of Prettyologists. Her leadership style is founded on surrounding herself with the best team of talent and nurturing their skills and strengths to expand Prettyology's expertise.
1
Julie's Three Favorite Products
SkinCeuticals Phloretin CF
Revitalash Double-Sided Volumizing Set Mascara & Primer (this is very much the secret to my lashes)
Jane Iredale Glow Time Blush Stick in "Enchanted"
2
Julie's Essential Elements
Astrological Sign: Taurus
Enneagram Type: Type 7 - The Enthusiast
Pets: I have 2 adorably mischievous pups - Milo, the mellow Shih Tzu, and Mitzi, the schitzi Yorkipoo.
Fantasy Vacation: Bora Bora
3
Julie's Fashionable Favs
Fashion Designer:Chistian Dior - hands down.
Fashion Icon: Audrey Hepburn. Or more specifically, Holly Golightly (Breakfast at Tiffany's).
Celebrity Obsession:Lady Gaga and Bradley Cooper. Together.
Singer/Band: P!nk 💗. Also obsessed with the late Kirsty MacCall's "Tropical Brainstorm" album.
4
Pretty Passions
Singing Out Loud
Nature - indoor/outdoor gardening, bird feeding/watching
Home Decorating
5
What inspires you in life?
Traveling, art, music and most importantly, my family. I have two amazing young adult kiddos that I am crazy about. They teach me to live my best life.
AND Seeing a clients' confidence after one of our services!! They just walk out differently than they walk in. Like they're suddenly wearing a tiara. It's the best!